ON SALE NOW
Introducing the Polaris Lab Water Systems
High Purity Water Made In The USA.
Click here for more info.
Junk Yard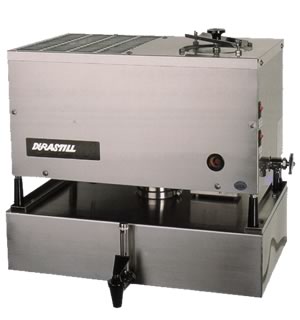 In this section you will find all the great bargains.




We offer used products, obsoleted parts, over stock items, traded in and other special deals.




These items are sold on a first come basis and carry no warranty. Most of these are good for getting parts for your own stuff. Some of the hardware may be just fine but we have not tested them. We put these products here in order to liquidate them and make more room in our warehouse.




Feel free to make a reasonable offer.
More Info
Product Name
Retail Price
Our Price


More Info

Nanopure housing handle

Catalog id : HN550X1A-U

Tested - Used Part.
$109.14
$87.31


More Info

Millipore Milli-Q Advantage A10 Water Purification System

Catalog id : Z00Q0V0T0-USED

Water Purification System

-Used

-Untested

-Good for parts

$2,098.80
$699.60


More Info

Labconco Waterpro PS UF Pyrogen Free

Catalog id : 90007-01-USED

Water Purification System

-Used

-Untested

-Good for parts

$5,830.00
$583.00


More Info

Liquatec Ceramic Faucet

Catalog id : EC 25-NEW OLD STOCK

Faucet

-New Old Stock

$58.30
$29.15


More Info

Pura UVB1-EPCB

Catalog id : 15610111-NEW OLD STOCK

Ultraviolet lamp

-New Old Stock

$440.00
$0.00
No
Longer
Available


More Info

Durastill Distiller

Catalog id : 30J-J18-NEW/USED

Distiller

-New used stock

-Good condition

-Tested




$1,049.40
$699.60


More Info

Barnstead Easypure II

Catalog id : D8611-LIKE NEW

Water Purification System

-Excellent Condition

$3,498.00
$1,749.00


More Info

Commercial - Residential Water Distiller Tank

Catalog id : 400433-USED

Storage Tank - 40 liter - 10.6 gallons

-Tested

-Excellent condition

$349.80
$0.00
No
Longer
Available


More Info

Durastill Water Distiller

Catalog id : 30H-15-USED

Manual Water Distiller

-Tested

-Excellent Condition

$880.00
$0.00
No
Longer
Available


More Info

Commercial - Residential Water Distiller Tank

Catalog id : 400104-USED

Storage Tank - 4.0 Gallon - Stainless Steel, with auto level control

-Used

$465.23
$232.03



All Images are representative and may or may not be of actual product.



Tags : MILLIPORE ALTERNATIVE | JUNK | YARD

MILLIPORE-ALTERNATIVE.COM content (C)2009-2023 APS Water Services Corporation - All rights reserved
Website Software - Multi-Website Content Manager - Wilson Web Engineering (C)2012-2023


Micro-Website is a trademark of Wilson Web Engineering

junk yard
millipore-alternative.com micro-website™
12/8/2023
2:35:59 PM




Google Apps
Barnstead Filters and Parts
---